Rotary Zone 34 Public Image Citation: 1st Quarter Tasks Deadline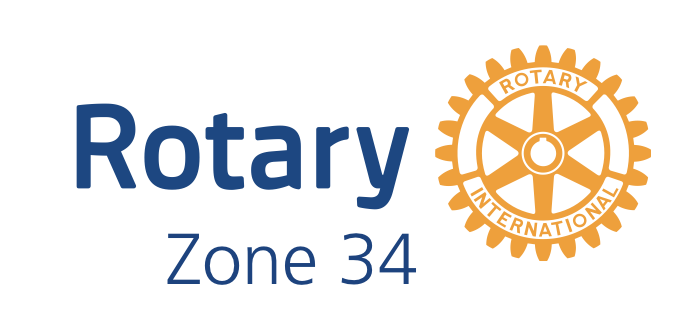 We are nearing the November 30 deadline for the first three tasks required to qualify your club for the 2021-22 Rotary Zone 34 Public Image Citation.
Don't worry if you haven't completed any or all three of the Public Image tasks - they can be done each quarter as soon as soon as they are assigned, monthly or even a bit later. But be sure to complete them all so your club will receive the 2021-22 Zone 34 Public Image Citation!
If your club has not done the July Social Media Audit task or still needs to wrap up the August or September tasks - it's not too late!
Here are the tasks one last time in case you need to catch up:
PLEASE NOTE: The forms for first quarter tasks will be unavailable after November 30, 2021.
October - World Polio Day Task:
And don't forget to complete last month's (October's) task.
We want to see what you did to tell the story about Rotary International's efforts to eradicate polio.
For the
October task
, we are asking for links to your social posts related to World Polio Day and/or End Polio Now and analytics regarding the reach of the post.
November - Foundation Task:

November is Foundation Month and another great chance to tell the story of the impact that The Rotary Foundation has in our own communities and around the world. From clean water projects like HANWASH to efforts to promote peace and conflict resolution, our foundation makes an incredible difference in the lives of so many.
We know clubs celebrate Foundation Month in many different ways - whether it is inviting a speaker to your club to tell you about a Foundation project (and with Zoom and Hybrid meeting formats, the speaker can be from anywhere!); or, hosting a TRF fundraising event; or, educating your members on Our Foundation and how it works.
Sharing social image posts is also key to raising awareness about Our Foundation and the good it does (feel free to use the ones attached on your social media channels).
For the
November task
, we want you to share with us what your club does to celebrate Foundation Month.
Also, please share metrics regarding the reach of the initiative if possible.
2021-22 PUBLIC IMAGE CITATION STATUS
Wondering how your club is doing with the Public Image Tasks?
Thanks for your efforts to make public image an integral part of your club's operations and helping us spread the good work of Rotary. We look forward to seeing the amazing things your Club will continue to do this year as we tell the Rotary Story!